CTI Card:

Subset Stroke It! Gender:

Female ♀

Card Number:

7

Author:

RepelSteelTie

Downloads:

1

Keys earned: 0.01

---

Uploaded by:

0131

Site Admin
Keys: 331,64
Posts: 943
Joined: 06 Jun 2015, 18:12
Gender: Female
Type: Switch
Orientation: Bi
Contact: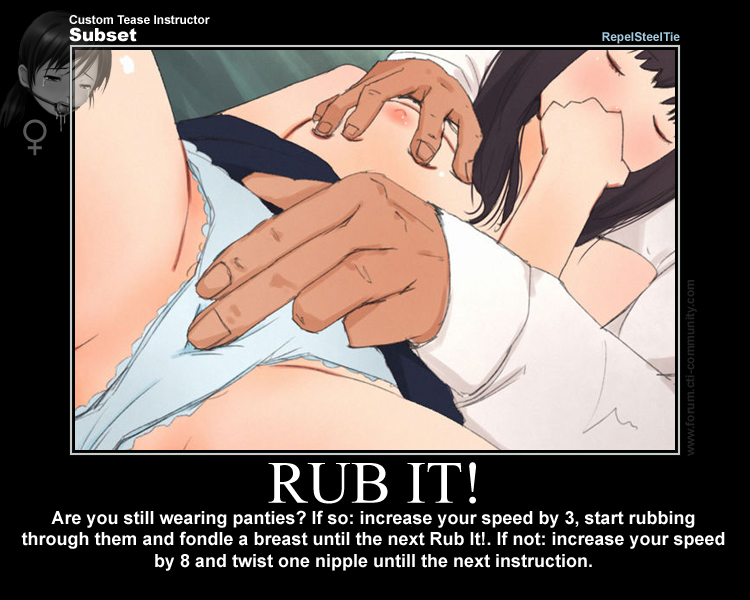 ---
Are you still wearing panties? If so: increase your speed by 3, start rubbing through them and fondle a breast until the next Rub Itl. If not: increase your speed by 8 and twist one nipple untill the next instruction.
Tags:
Items:
Users browsing this forum: No registered users and 1 guest