CTI Card:

Subset Stroke It! Gender:

Female ♀

Card Number:

5

Author:

RepelSteelTie

Downloads:

1

Keys earned: 0.01

---

Uploaded by:

0131

Site Admin
Keys: 331,64
Posts: 943
Joined: 06 Jun 2015, 18:12
Gender: Female
Type: Switch
Orientation: Bi
Contact: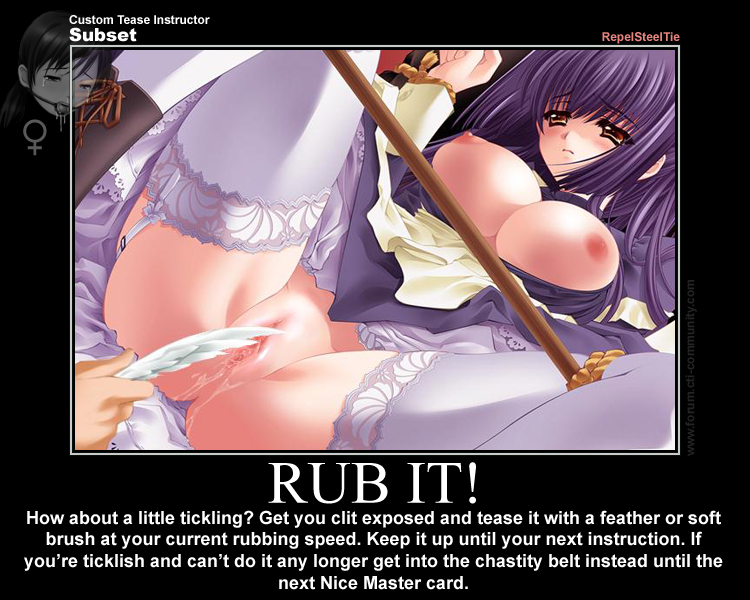 ---
How about a little tickling? Get you clit exposed and tease it with a feather or soft brush at your current rubbing speed. Keep it up until your next instruction. If you're ticklish and can't do it any longer get into the chastity belt instead until the next Nice Master card.
Tags:
Users browsing this forum: No registered users and 1 guest