CTI Card:

Subset Stroke It! Gender:

Female ♀

Card Number:

6

Author:

RepelSteelTie

Downloads:

1

Keys earned: 0.01

---

Uploaded by:

0131

Site Admin
Keys: 331,64
Posts: 943
Joined: 06 Jun 2015, 18:12
Gender: Female
Type: Switch
Orientation: Bi
Contact: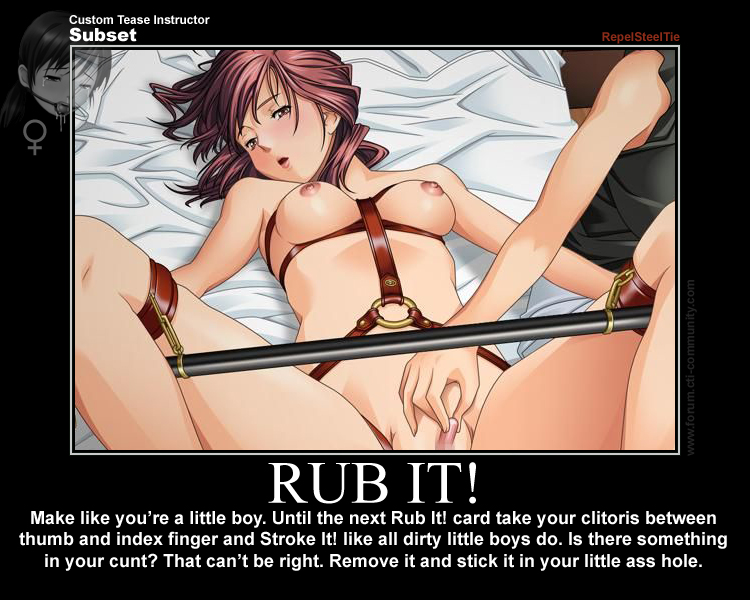 ---
Make like you're a little boy. Until the next Rub It! card take your clitoris between thumb and index finger and Stroke ltl like all dirty little boys do. Is there something in your cunt? That can't be right. Remove it and stick it in your little ass hole.
Tags:
Users browsing this forum: No registered users and 1 guest