CTI Card:

Lab Scenario Stroke It! Gender:

Neutral ⚲

Card Number:

1

Author: Stinkomank Downloads:

2

Keys earned: 0.02

---

Uploaded by:

0131

Site Admin
Keys: 458,16
Posts: 1001
Joined: 06 Jun 2015, 18:12
Gender: Female
Type: Switch
Orientation: Bi
Contact: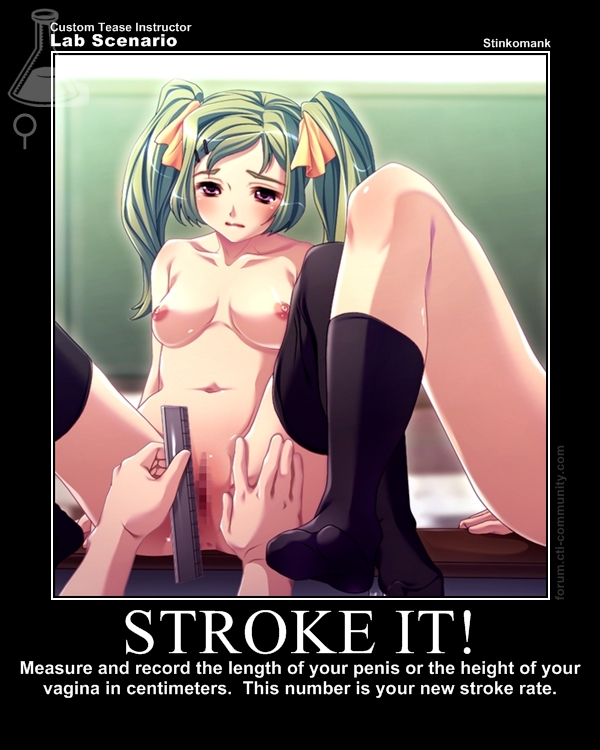 ---
Measure and record the length of your penis or the height of your vagina in centimeters. This number is your new stroke rate.
Tags:
Users browsing this forum: No registered users and 1 guest