CTI Card:

Lab Scenario Stroke It! Gender:

Neutral ⚲

Card Number:

2

Author: Stinkomank Downloads:

2

Keys earned: 0.02

---

Uploaded by:

0131

Site Admin
Keys: 458,16
Posts: 1001
Joined: 06 Jun 2015, 18:12
Gender: Female
Type: Switch
Orientation: Bi
Contact: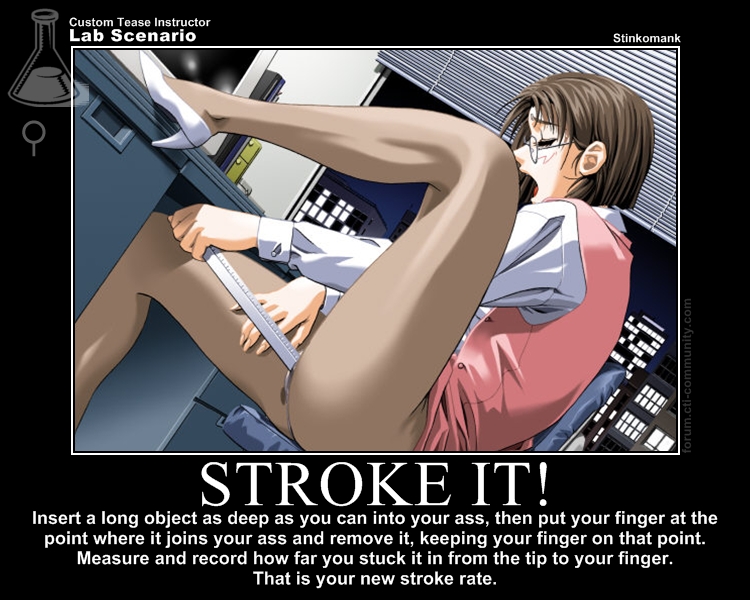 ---
Insert a long object as deep as you can into your ass, then put your finger at the point where itjoins your ass and remove it, keeping your finger on that point. Measure and record how far you stuck it in from the tip to your f‌inger. That is your new stroke rate.
Tags:
Users browsing this forum: No registered users and 1 guest