CTI Card:

Lab Scenario Stroke It! Gender:

Neutral ⚲

Card Number:

3

Author: Stinkomank Downloads:

2

Keys earned: 0.02

---

Uploaded by:

0131

Site Admin
Keys: 458,16
Posts: 1001
Joined: 06 Jun 2015, 18:12
Gender: Female
Type: Switch
Orientation: Bi
Contact: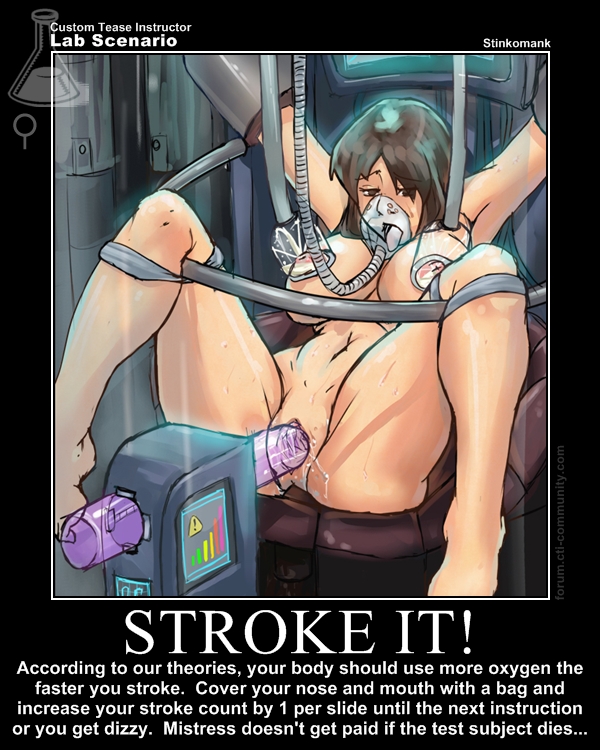 ---
According to our theories, your body should use more oxygen the faster you stroke. Cover your nose and mouth with a bag and increase your stroke count by 1 per slide until the next instruction or you get dizzy. Mistress doesn't get paid if the test subject dies...
Tags:
Users browsing this forum: No registered users and 1 guest