---

Uploaded by:

Fetysh

Patreon Supporter ++

Keys: 2 231,08
Posts: 194
Joined: 23 Nov 2017, 21:00
Location: France
Gender: Male
Type: Dominant
Orientation: Straight
Contact: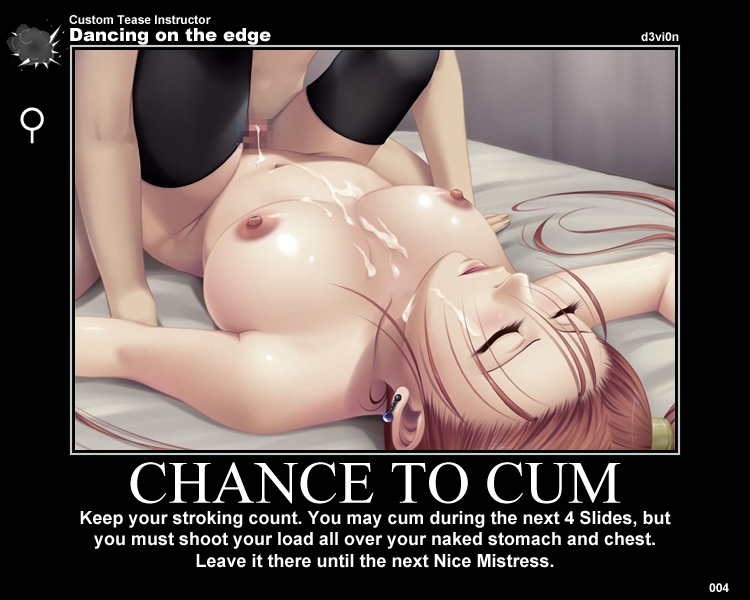 ---
Keep your stroking count. You may cum during the next 4 Slides, but you must shoot your load all over your naked stomach and chest. Leave it there until the next Nice Mistress.
Tags:
Users browsing this forum: No registered users and 0 guests