CTI Card:

Beat The Heat! Chance To Cum Gender:

Male ♂

Card Number:

4

Author:

Servitude

Downloads:

60

Keys earned: 0.60

---

Uploaded by:

0131

Site Admin
Keys: 458,16
Posts: 1001
Joined: 06 Jun 2015, 18:12
Gender: Female
Type: Switch
Orientation: Bi
Contact: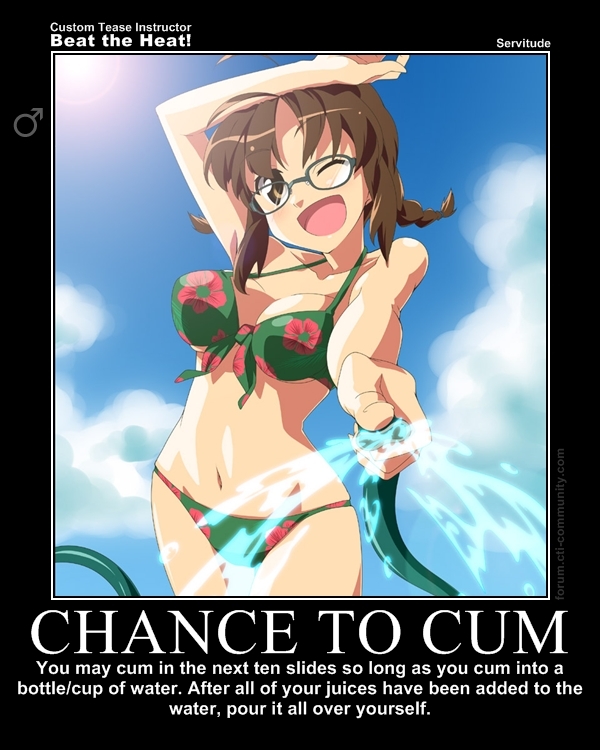 ---
You may cum in the next ten slides so long as you cum into a bottle/cup of water. After all of your juices have been added to the water, pour it all over yourself.
Tags:
Users browsing this forum: No registered users and 0 guests